Monstarlab
Brand and campaign strategy
The Challenge
Monstarlab UK is part of a Japanese-owned global consultancy employing 1200+ experts and specialising in digital transformation and experience design. Since its acquisition in 2017, the UK team had operated under its old company brand – but 2021 saw the need for full integration and re-launch as part of a global re-brand – a prospect that would be challenging with the lack of a CMO for the region.
As well as a successful UK re-brand, the commercial team was also challenged to develop propositions and pipelines across a number of new verticles, and to activate campaigns on a quarterly basis, with an almost immediate start.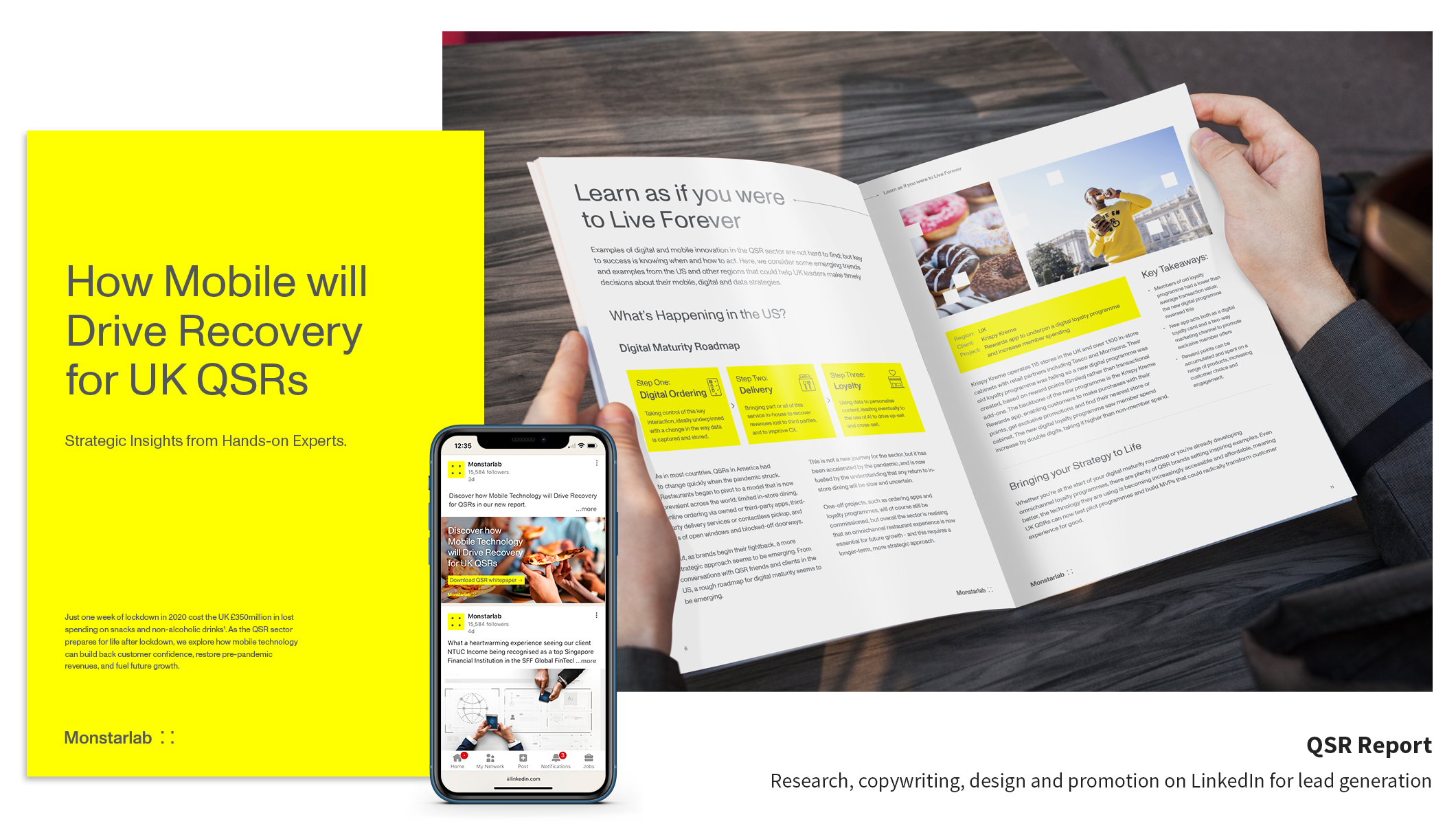 How we helped
Stick Theory provided an interim CMO, in the shape of Di, for 7 months at 2-3 days per week. Working closely with the leadership and commercial teams, Di established some basic systems to enable the launch of a number of new market propositions and campaigns. These were all established within the first few weeks:
Weekly team meetings with newly specified roles and responsibilities
Processes for market research and collaborative proposition development
Templates for campaign plans and key campaign assets
In the following months, three campaigns were taken from research to activation, including the development of insight-based propositions, content including white papers, thought leadership articles, videos, case studies and paid social media assets.
Delivering against your digital roadmap for the Quick Service Restaurant sector
Accelerating growth for technology scale-ups
Responding to digital disruption for UK retail banks and building societies
These campaigns were activated at varying stages alongside the global brand launch, and so flexibility was required to switch from 3rd party platforms such as Linked In's Smart Links, to the global Monstarlab site, and eventually to landing pages on a Monstarlab site for the UK.
Alongside these campaigns, a research project was undertaken to map out market opportunities and develop initial propositions for new verticles in 2022/23. A process was also developed to accelerate the flow from campaign concept to campaign launch – which involves collaboration with the relevant internal service leads, and the integration of external market experts to fast-track leads and introductions.
The most recent delivery was the formulation of a UK-specific brand proposition and key message set, which has now been applied to the UK website and core sales and marketing collateral – enabling the UK team to play to its unique strengths but as part of a powerful global brand.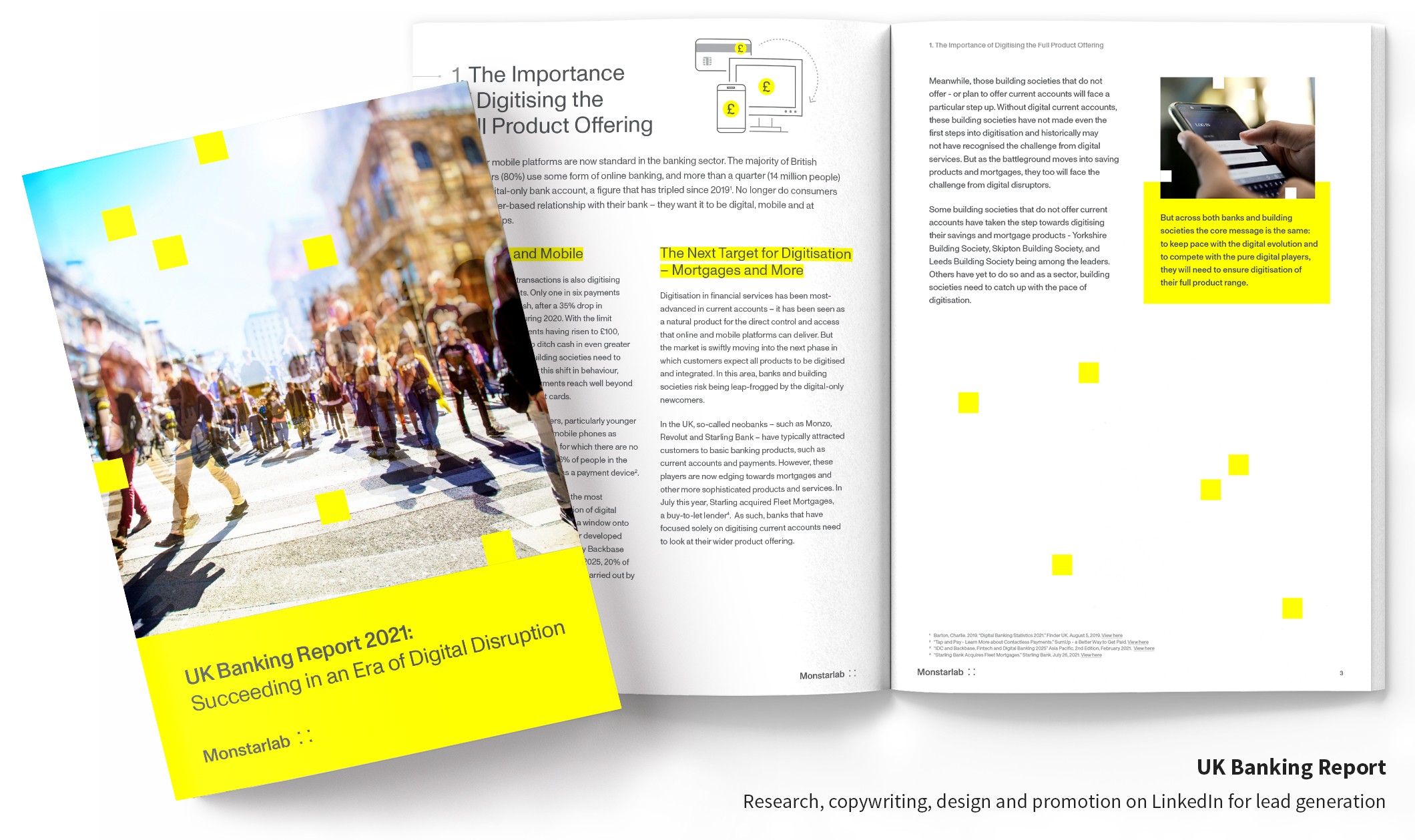 "Di acted as Interim Marketing Director - quickly tightening up our internal processes, aligning us against a clear set of objectives, and activating a number of new campaigns within the first few months of her engagement. The wider Stick Theory team helped us research and develop insightful new business propositions, create several high-quality content pieces, and fine-tune our UK brand proposition to strengthen our future growth strategy. The experience was smart, professional and a genuine pleasure. Work with Di and the team if you can."
View more projects