The Connection Story
Building and retaining happy high-performing teams
The Challenge
Maintaining human connections in a hybrid workplace is hard – but it's essential if you want to build and retain happy, high-performing teams. This is especially the case for organisations working in competitive sectors, who are now struggling to attract and retain the skilled workforce needed for sustainability and growth.
Two years on from the start of the pandemic, and many of the positive features of remote working are starting to fade. Productivity is dropping in many sectors, attrition rates are rocketing, and a disconnect is opening up between how leaders and employees feel about hybrid working.
As this disconnect grows the impact on culture, engagement, productivity, retention and talent attraction gets ever-harder to manage. And the result is costly: business KPIs start to dip, recruitment costs spiral, burnout rates spike, and mental health and well-being take a hit, for everyone involved.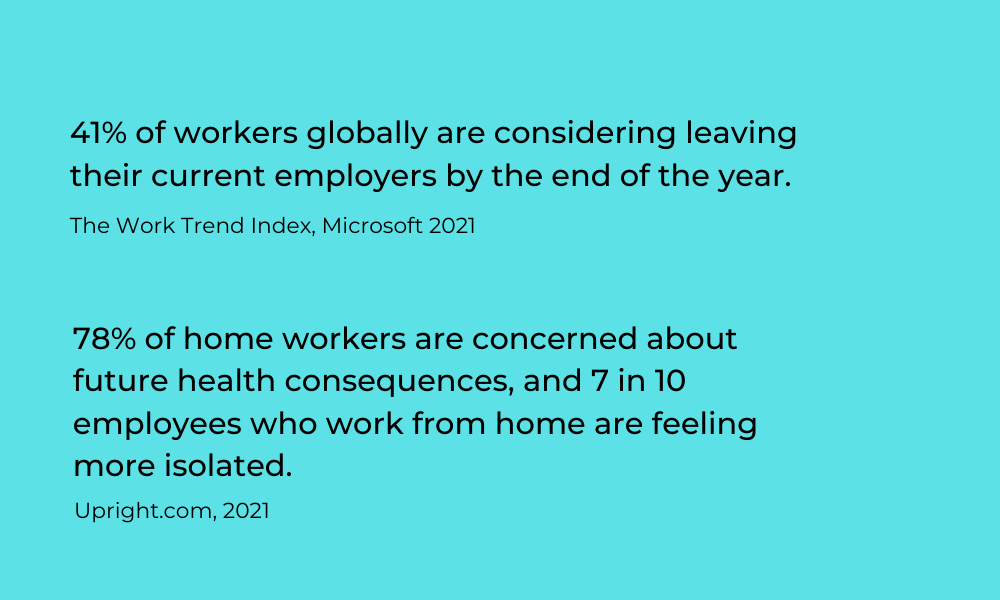 How we helped
Using our unique 8-point Framework, The Connection Story can help you understand, for free, how connected your people really are to their work, their colleagues and your organisation.
You can use these insights to develop solutions in-house, or we can help you kick-start an internal innovation process that will enable you to build and retain happy, high-performing teams across your organisation.
There are two reasons to take part in The Connection Story:
1. For your own good: The Connection Story will help you understand how connected your people really are, since the shift to remote or hybrid working, with a Free Discovery Survey. This will deliver the insights you need to take action now, before any cracks start to widen. It will also highlight the areas you're performing well in, so you can choose to do more of what works.
2. For the greater good: Participating in The Connection Story also means you're contributing to a real-time, data-led narrative about how hybrid working is affecting human connectivity across the UK. As an early participant, you'll receive free updates as our insights bank grows. These will help you benchmark the issues you face, and develop your own connection story.
For more information or to discuss availability for your Free Discovery Survey, please email di@sticktheory.co.uk.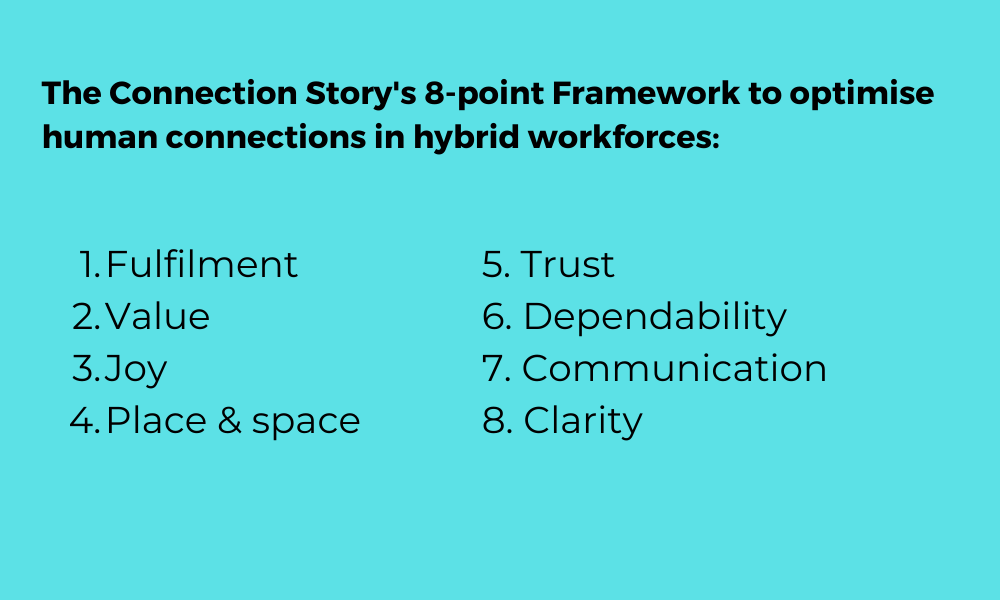 Early participants in The Connection Story are also invited to join our growing community of connection-focused business leaders. This community is focused on sharing experiences and supporting each other to thrive through the ever-changing world of hybrid working.
View more projects