Donr
marketing & change consultancy: post-investment
The Challenge
Donr is an investor-backed tech company, creating digital giving tools for the UK's charity sector. Within 2 years of launch, signup and engagement rates were steady but there was a need to accelerate growth and increase income through expanding the product offering.
Specific challenges to be tackled included:
Uniting the management, product and sales teams behind a new growth strategy
Establishing a user-centred product development and product testing strategy
Developing a new brand and content strategy to cover an expanded product set
Developing a new website on Hubspot to increase engagement and enable cross-sell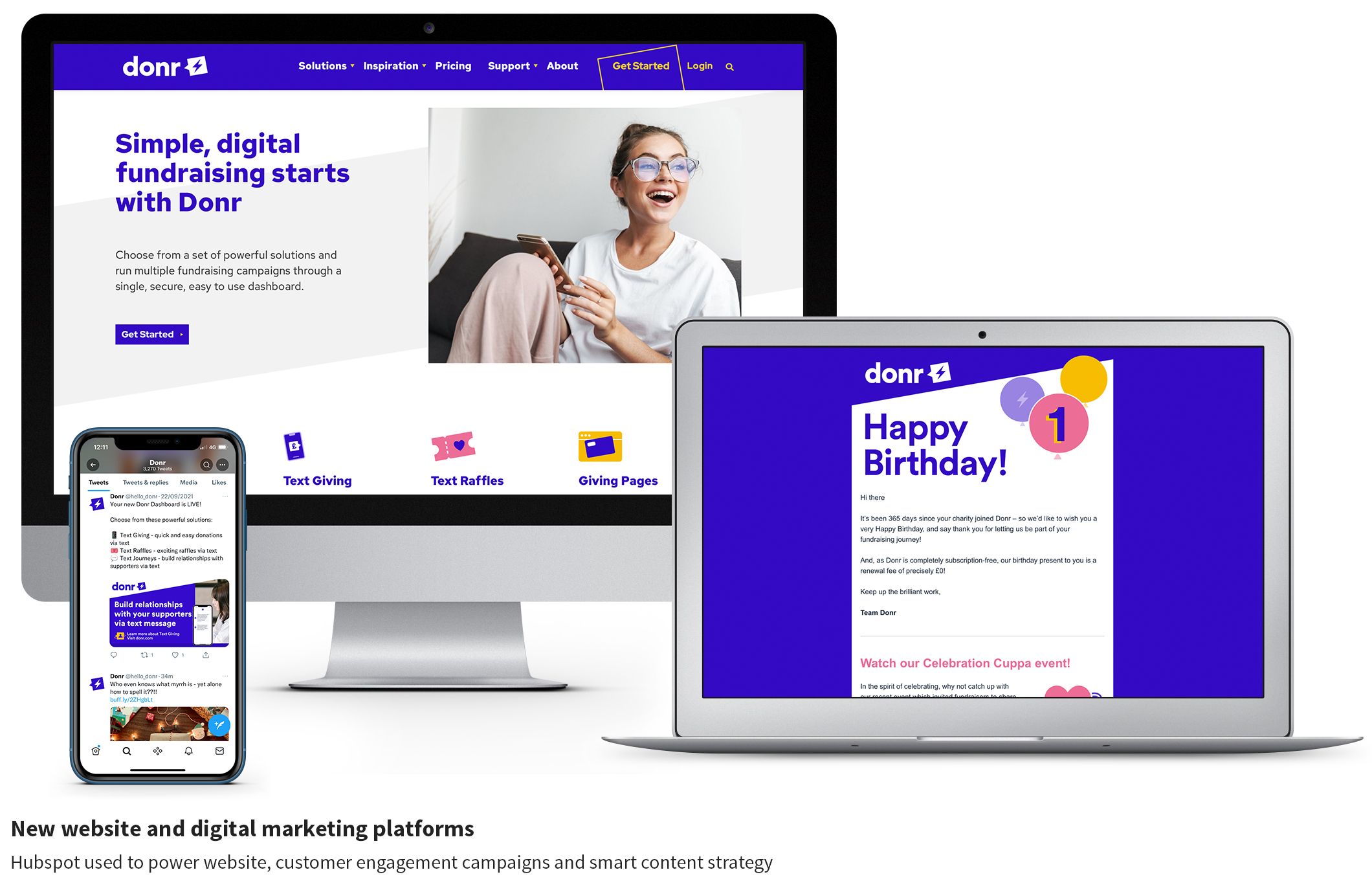 How we helped
We chose a user-centric approach for the first challenge, inviting charities to help us create a new company mission, a focused product promise, and a set of detailed customer journey maps to inform product improvement. This process has transformed the way in which the product is designed and managed, and has enabled more effective collaboration and communication between the product and sales teams, as there's a shared understanding of goals, a common language, and a shared growth plan.
The product improvements driven by this project enabled a 515% increase in donation activity, without the need to increase customer support resources.
The next challenge was to improve customer engagement, in order to drive greater activity on the platform. We used detailed data reports to segment current customers based on activity levels, and developed a personalised email strategy centred around Hubspot. New content was designed, written and designed, including a new email onboarding journey, six unique email campaigns and a comprehensive Guide to Text Giving. The first quarter of activity yielded a dramatic improvement on the previous quarter:
400% increase in number of customer emails sent
125% increase in CTR
35% increase in open rate
33% increase in new subscribers
The success of the the new brand proposition and the Hubspot platform led to a complete refresh of brand identity, a new brand strategy to accelerate growth, and a new website built on Hubspot to enable more personalised and automated communications with the growing user base.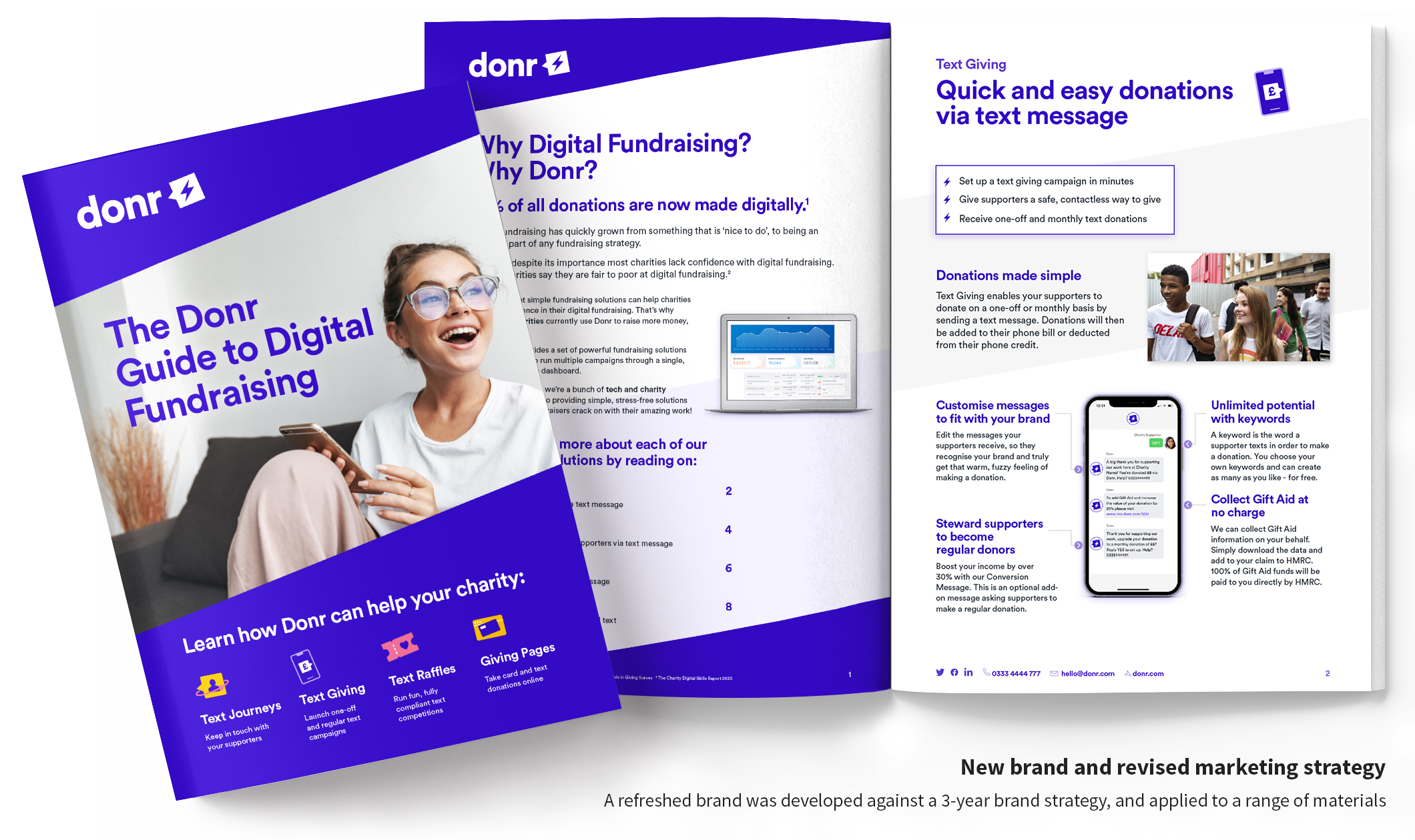 "Di has been instrumental in shaping our focus to better manage our relationships with our charities. Working with our full team, she's helped us develop our processes to identify opportunities and get to the heart of our clients' issues, to ensure we deliver the right solution to them. As a result of this, we have seen a big increase in the number of charities using our services and their donation revenues increasing significantly."
Chris Newell, co-founder, Donr
View more projects