Tommee Tippee
social media content strategy
The Challenge
Tommee Tippee is a global brand with multiple agencies managing social communities across the world. The UK-based global digital team provide a monthly bank of premium content to be used by these agencies, mainly across Facebook and Instagram.
In creating this global content bank, a number of specific challenges have to be addressed:
• Connecting with parenting insights across global communities
• Ensuring concepts can carry through multiple translations
• Maintaining quality whilst increasing quantity of concepts
• Collaborating globally to encourage input and manage feedback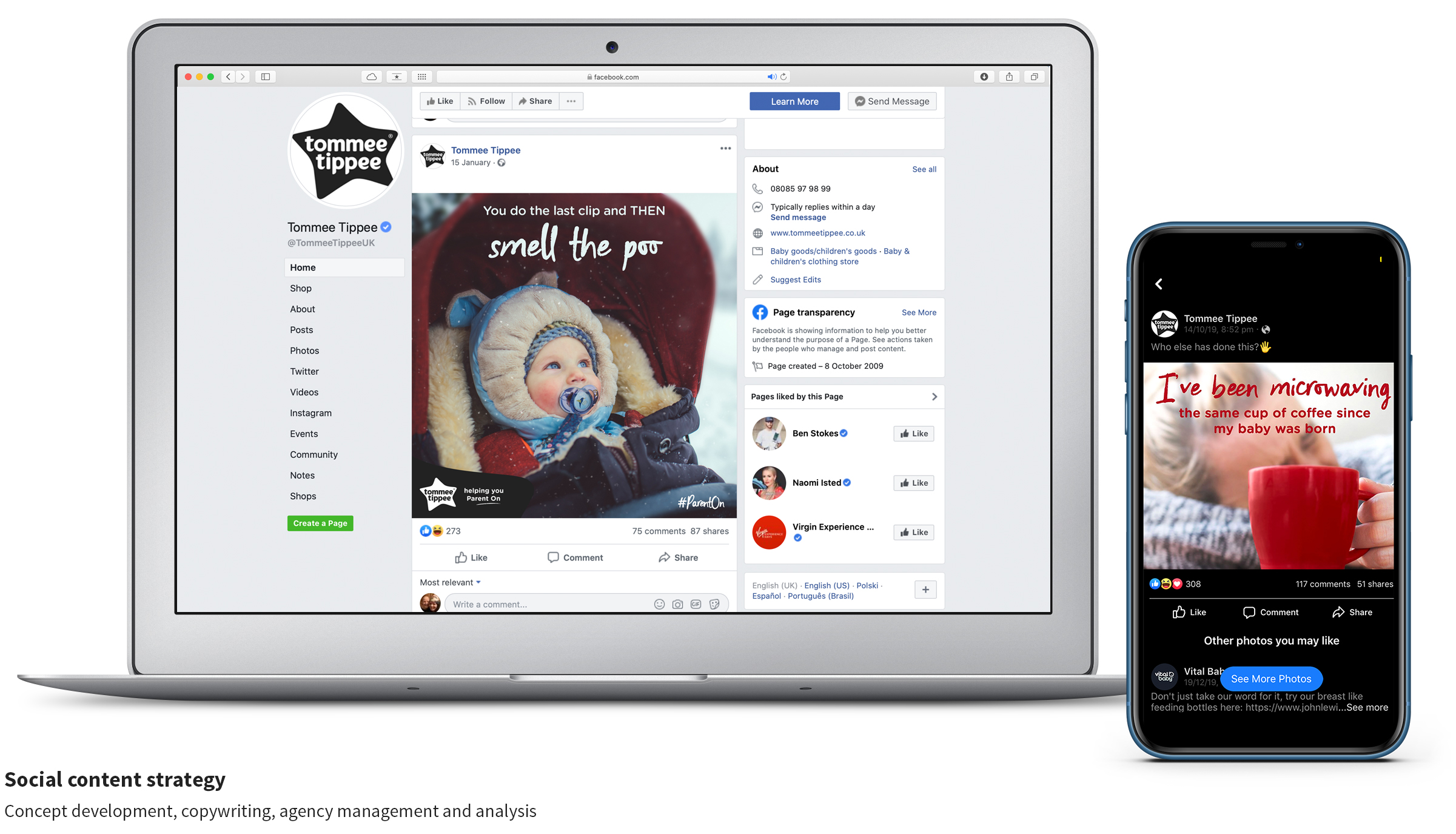 How we helped
Stick Theory developed a content strategy to increase the quantity and quality of social assets available to Tommee Tippee's global agency network. We used this strategy to generate 15-20 new social concepts per month, representing 50% of the content published by community managers.
We also created a Facebook group for managers, enabling us to share concepts for input and feedback, before briefing them in for design by the inhouse design team. This simple workflow and fast-paced ideation have ensured that all targets for reach, engagement and growth have been hit, whilst delivery costs are kept low.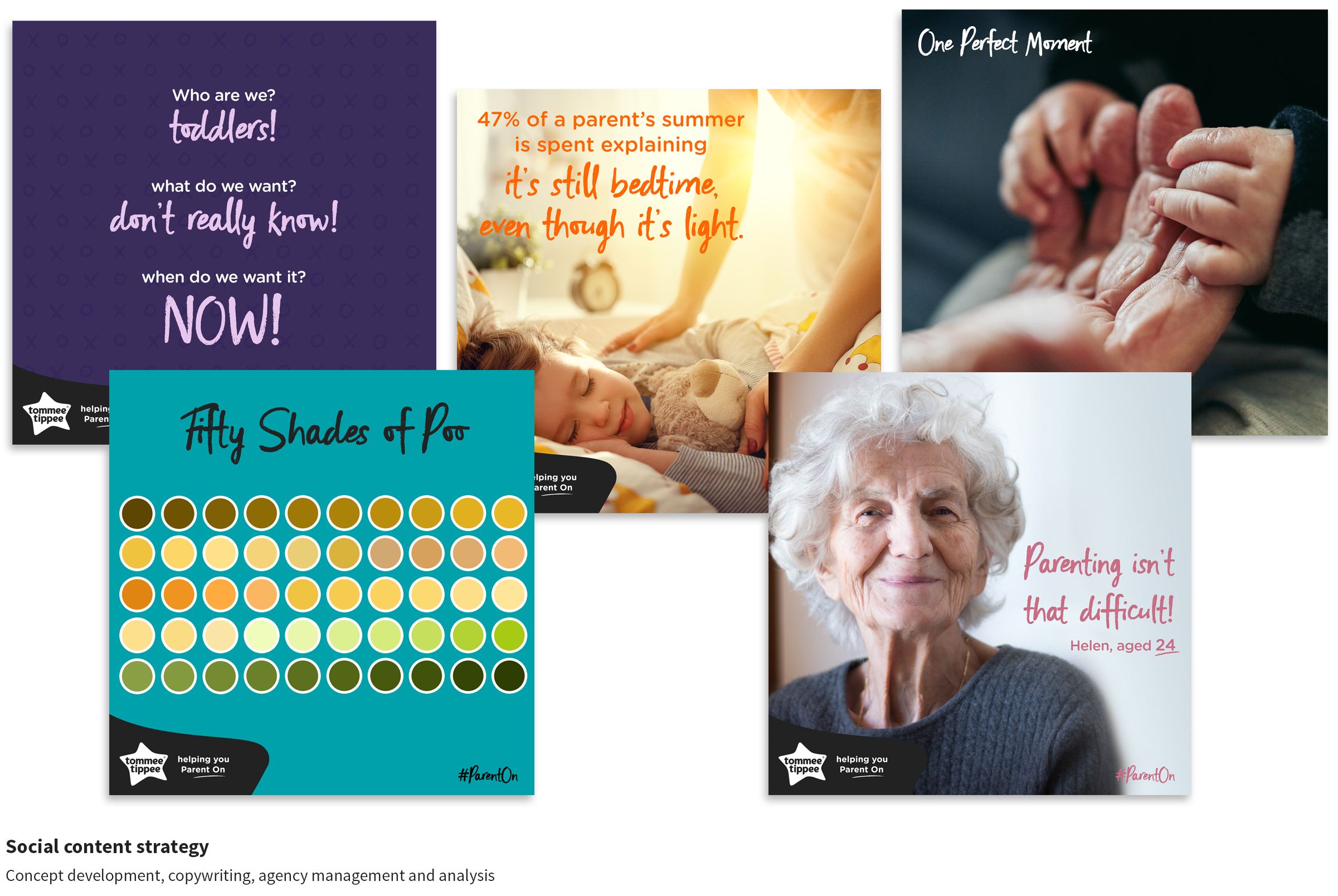 "Stick Theory brings a fresh perspective to the table, and have proposed ways to validate our assumptions to ensure the work we do is always grounded in real insights from our target market. Whether we're pulling on the resources of the Stick theory network, or working directly with Di we've seen the same high standards apply across all creative."
Sam Collier, ex-Global Campaigns Manager, Tommee Tippee.
View more projects