Tommee Tippee
content design and delivery
The Challenge
Tommee Tippee design and manufacture thousands of products to make life easier for new parents across the world. The challenge of achieving clear, engaging and consistent messaging across multiple digital and real-world channels is huge, especially with a growing focus on new product development, and growing competition from emerging brands.
Stick Theory has worked with Tommee Tippee since 2014, tackling a number of specific content challenges:
Consistent product naming and information architecture for global packaging

A+ content to increase sales of primary SKUs on Amazon

Content creation for 250+ SKUs on Tommee Tippee's first e-commerce site

Content strategy for bringing newly acquired products into the brand family

Message development for NPD team to drive user research and market testing

Global "parent diaries" project, sharing stories from mums across the world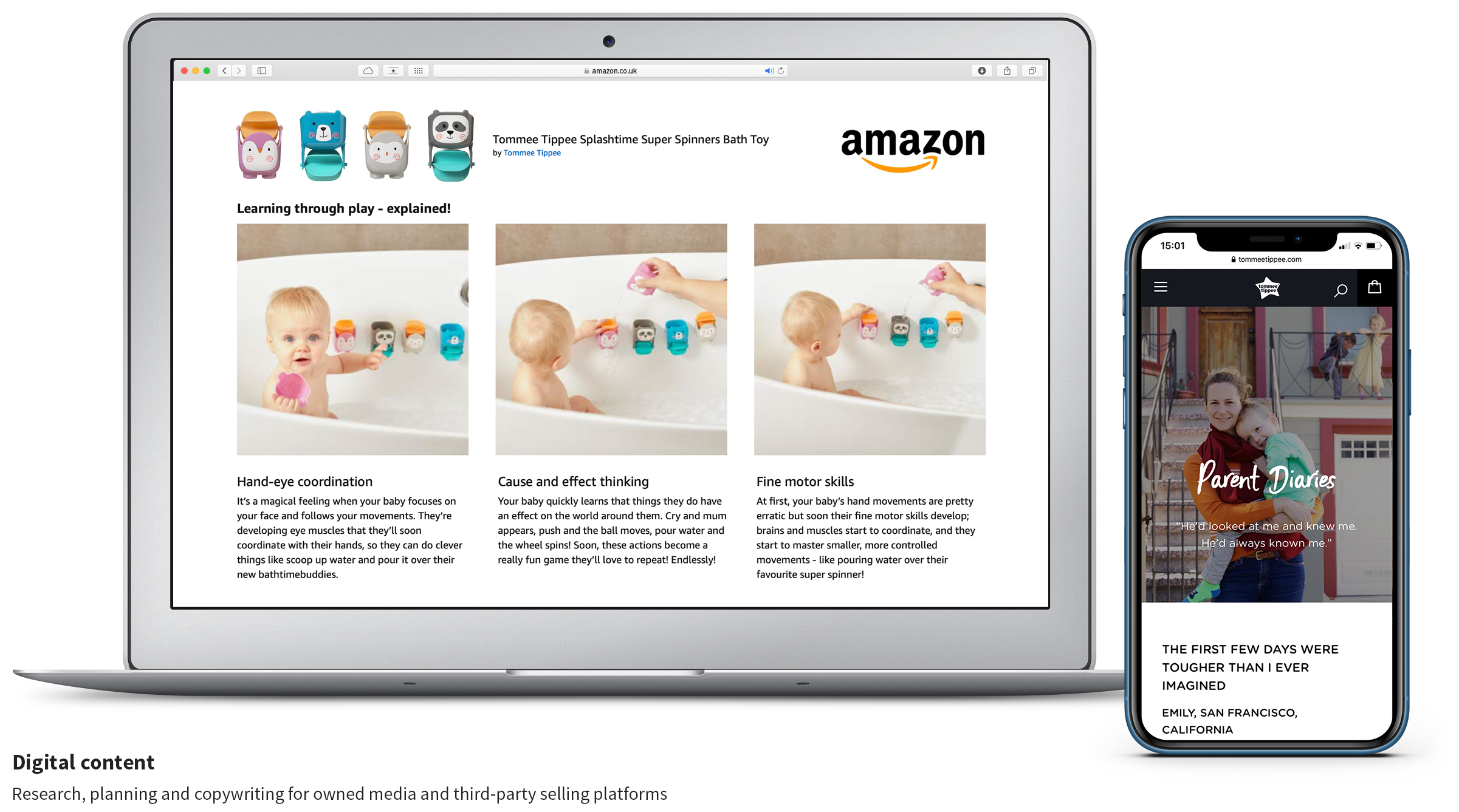 How we helped
Stick Theory works closely with pretty much every department – from the product and graphic design studios, to global category managers and the newer digital team. We have developed a clear process to gather requirements, create briefs and estimates, and manage staged delivery.
Content work is usually managed via Google docs, with clear stages for draft / feedback / amends / sign off. We tend to "think together, work apart" which allows projects to progress quickly and smoothly, with collaboration and input when needed. The result has been the swift and cost-effective delivery of around 5 – 6 significant projects per year, which often win awards!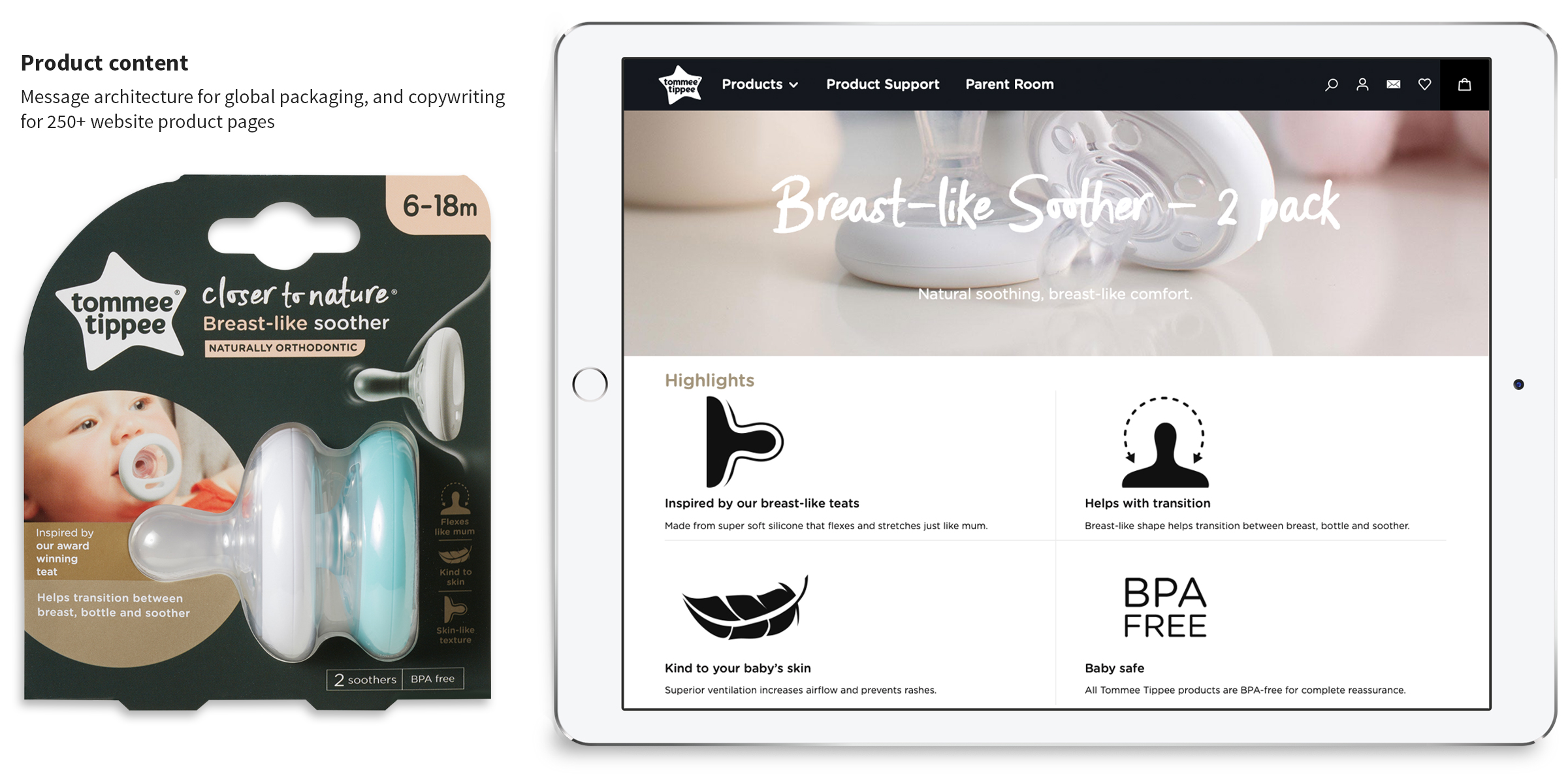 "I've worked with Stick Theory for many years now and it's been an absolute pleasure. Di's comprehension of our vision, input and support into what we are trying to achieve has been invaluable. She always meets a deadline no matter how tight, projects are planned to perfection and she always delivers high quality work. I would highly recommend Di for all types of copywriting, research, brainstorming … in short, she is solutions-focussed and great to work with"
Nicky Colley​, Head of Creative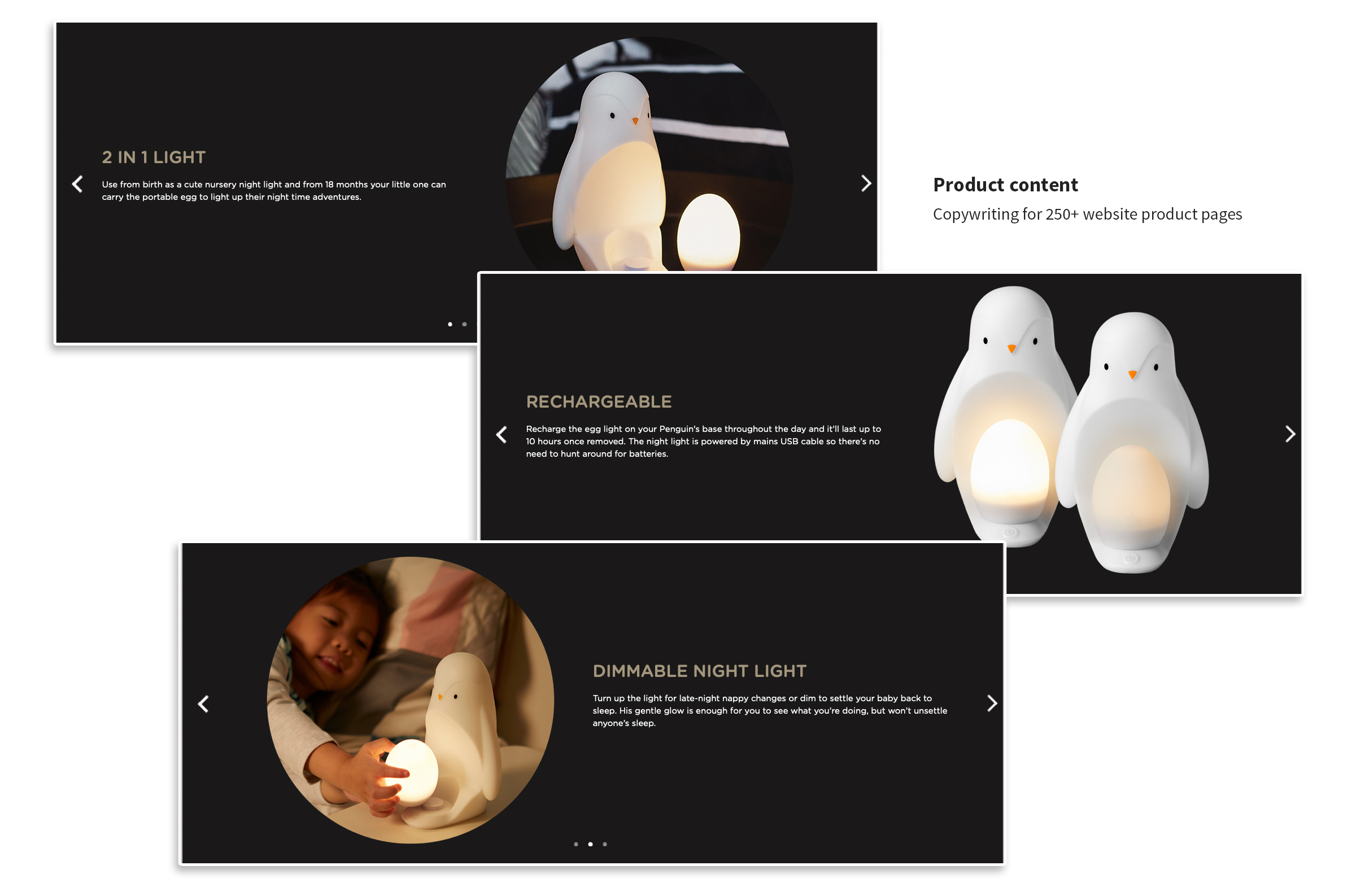 View more projects