Scott Logic
plug-in marketing department
The Challenge
Scott Logic is a high-growth tech consultancy, operating globally from offices in the UK and Europe. The key challenge was to develop and grow the Scott Logic brand across their primary financial services markets, and to break into new markets with similar technical requirements.
The Stick Theory team rose to the challenge, tackling a number of pretty big requirements: 
New brand strategy, brand identity and writing guide rolled out with 6 months

Responsive website planned, designed, written and built in 16 weeks, 10% under budget

Content output increased by 200% supporting the launch of 2 new divisions 

Social media strategy focusing on recruitment, increasing engagement by over 1000%

Creating the processes needed to enable an effective inhouse marketing function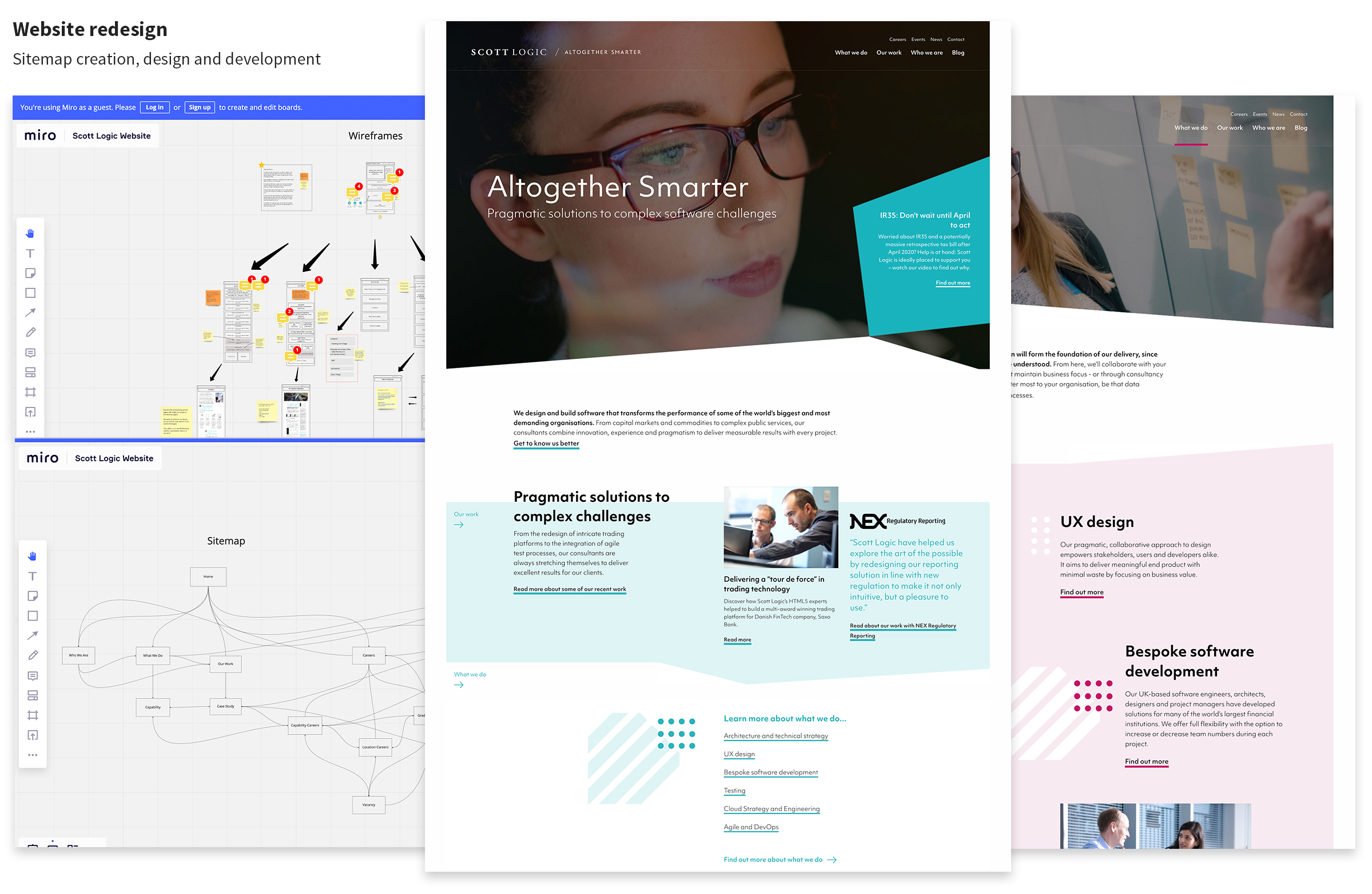 How we helped
Stick Theory operated as a "plug-in" marketing department for 2 years, working closely with the company's leadership teams and sales and HR departments. A flexible team of 4 – 6 individuals provided strategic leadership (setting targets, planning campaigns), operational delivery (managing social media, writing content) and design and development resource for 50+ assets and tools (website, sales materials, careers materials, white papers, event collateral etc.)
The account was managed by Di, using Basecamp, Google docs and GitHub. Weekly team meetings kept projects on target, monthly reports tracked impact, and quarterly reviews with the leadership team enabled us to align with any changes in strategic direction. The "plug-in" model also created the baselines and processes needed for Scott Logic to create an effective inhouse marketing function, an achievement that had previously eluded them, but which now works swimmingly!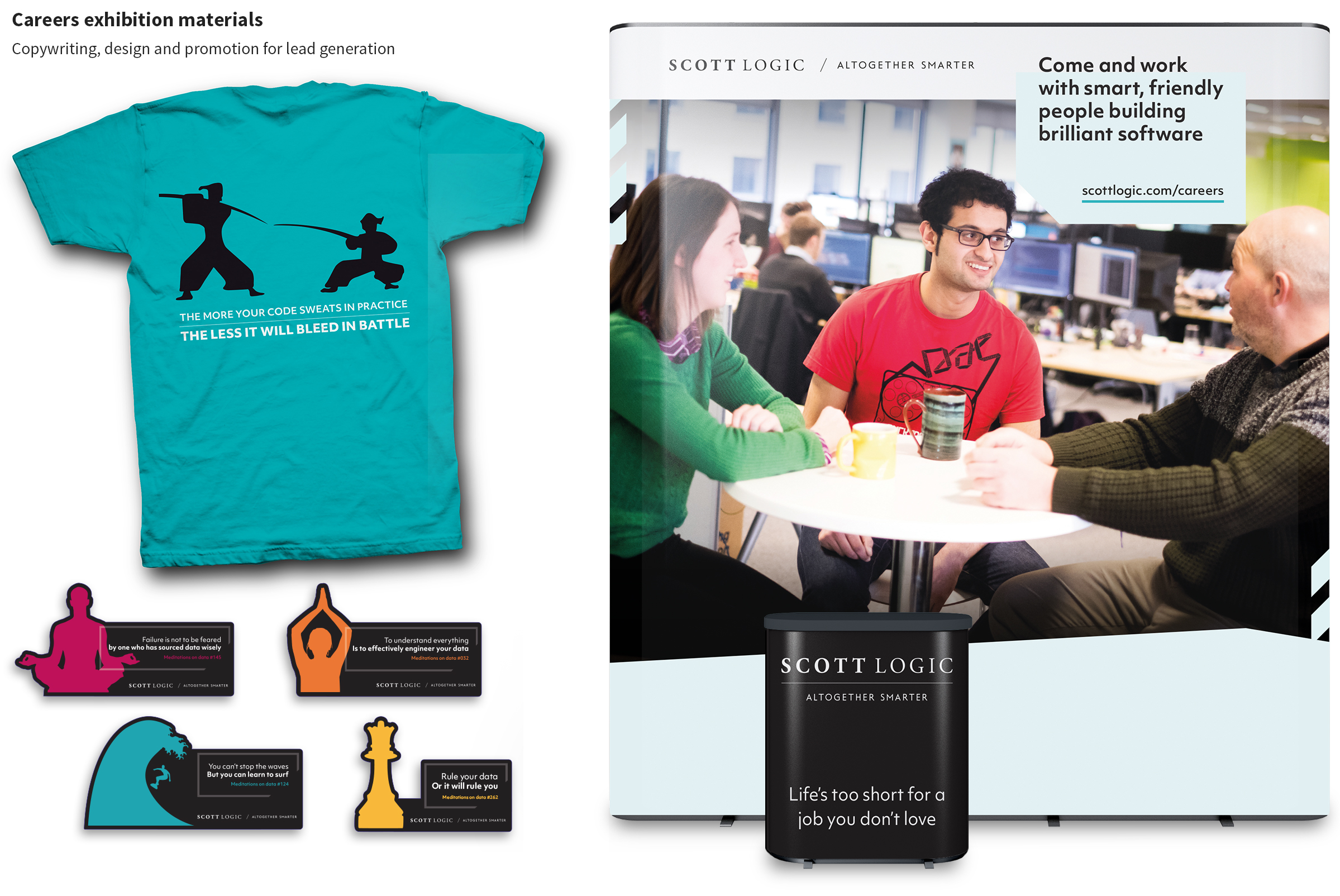 "We have hired Di and Stick Theory on a number of challenging projects over many years and we have never been disappointed. Stick Theory always brings new angles and ideas to the table and they are an impressive creative force. Di is trustworthy and a true professional but importantly to us, she is also a lot of fun to work with!"
Gary Scott, Founder and Managing Director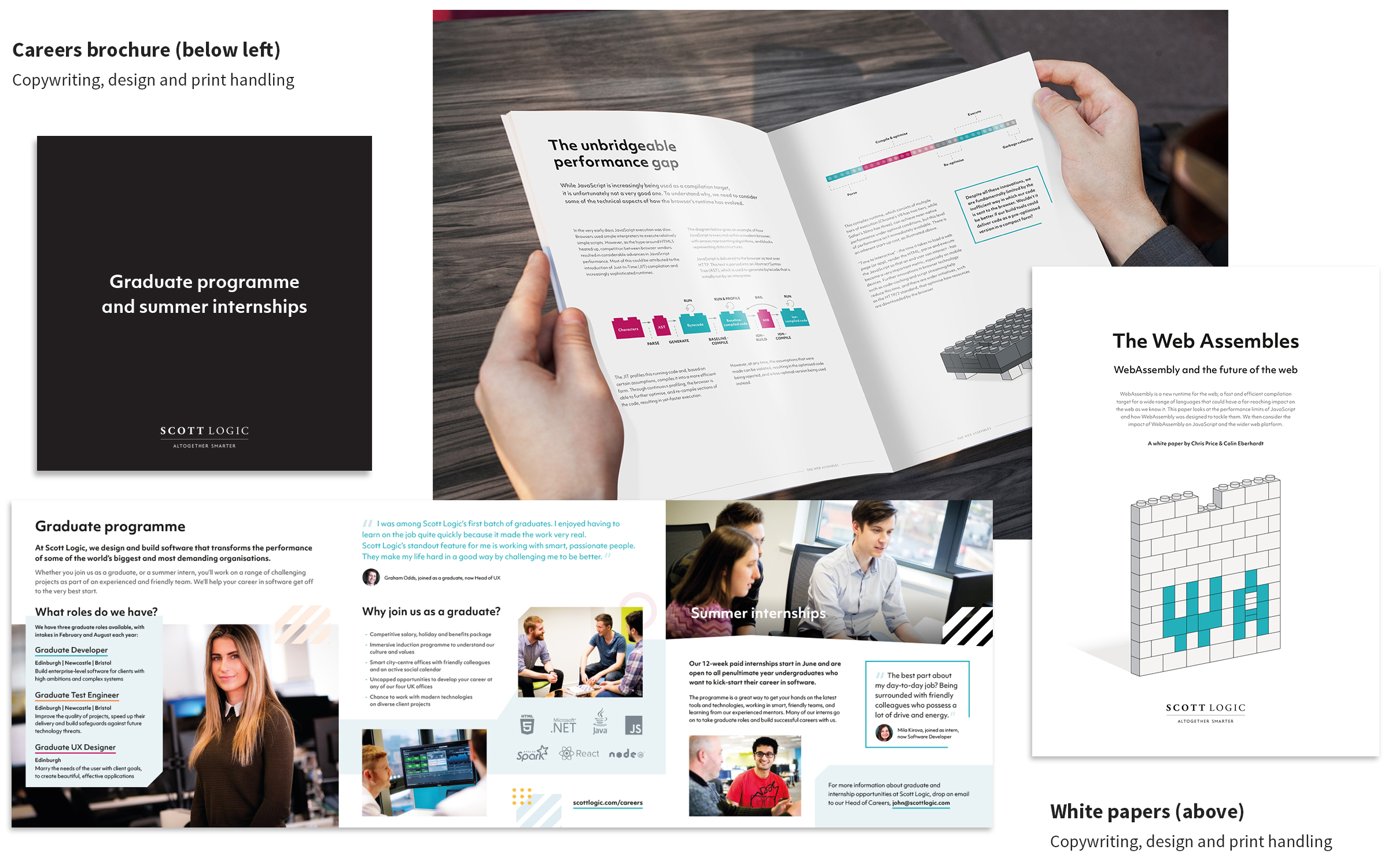 View more projects